Spirit
A company should keep developing and contribute to society.
If I ever had a hope, it was to build this company, DS Dansuk, so that it stands the test of time
as it contributes to both the country and society.
DS Dansuk Co., Ltd. was founded in 1965 and had continuously contributed to the development of Korea industry on the basis of the founder, Mr. Han Joo-il's entrepreneurship that 'A company should keep developing and contribute to society.

And we've inherited and developed that spirit into our own value management system and make it as new milestone for sailing to 100 years enterprise.


A company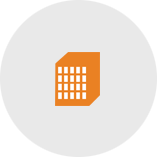 is not private property, but a matrix that exists as a social public institution
is an entity that exists as a missionary performing the mission and obligations imposed by society
is a subject that has active wills and responsibilities
Needs to last and continually develop
with its mind set on future-oriented goals and visions, not clinging to short-term goals
with wills towards step-wise methods, not one-time risky methods that waste resources
with focus on qualitative development for all stakeholders as well as quantitative growth
with the recognition that corporate development is a means of social contribution
Needs to contribute to human society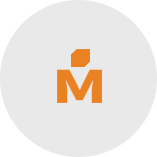 Clear publication of the reasons and purposes of the company's existence
Corporate activities based on humanity exhibits the completeness of corporate purpose
Address the social responsibilities of a company as a corporate purpose
Core Mission
Contribute to human happiness and the improvement of quality of life by creating unique values with eco-friendly technologies and creative thinking.
Future Vision
We achieve "2025 Only One" innovation by creating sustainable values based on digital corporate culture and smart thinking.